Established in 2009 – Equiptech Automotive has over the years, built its reputation as the trusted provider of workshop equipment.

We have been equipment providers in the local and international industry for decades, we have unrivaled experience and a real connection.
Coming from an era of primitive internet, we are from a different school, that has dealt with countless workshops in person.
This face to face experience has honed us as equipment veterans, and perfected real knowledge of the industry.
Between our senior staff we are well placed to get the correct equipment in place and offer you a service that is out of the ordinary.
SO WHAT IS POWER IN MOTION?
Our power is in our ability to provide automotive equipment solutions with an educated, experienced and empathetic stance.
It is the character of the Equiptech employees that inspire the company and drives its success. As a team we strongly feel that if you settle, you become stale. Our team constantly strive to be superior, not just to out-perform our competitors; but to ensure that we as individuals are learning, developing and pushing the boundaries in our field of expertise.
As a company we aspire to make every customer interaction a positive one, ensuring that the customers' needs are heard and understood completely before an informative and appropriated solution is suggested to ease any worried minds. It is because of this commitment to superior quality in products and service that we are able to stand out from the crowd.
Our biggest strengths are our people skills and industry experience, combining to create a powerful interaction that has a lasting impact on the customer. So give us a call, put us to the test and allow yourself to experience Power In Motion.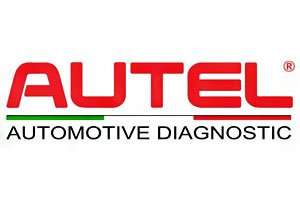 Our team is passionate and professional in providing a dynamic service that is specially crafted to your unique needs and budget.
The Established provider of trusted brands; we offer versatile, reliable and genuine equipment with approved factory support.
Equiptech Automotive understands that selling equipment like a wholesaler is not the way this industry works successfully. We are committed to long term customer relationships and understand the support needed with these lines of equipment. We have forged many strong relationships over the years and this has been key to our success and our long term standing in the industry.
After many years in the industry, our experience has taught us that no two solutions are the same, as each customer is unique and thus requires a zero-based and holistic approach to solving their automotive issue at hand.
The Equiptech family works together like a performance enhanced engine, producing Power in Motion. Equipped with a multi-talented team, each member adds a significant contribution to the success of the Equiptech brand and company.
DARREN CLINTON THE POWER!
Darren moves the business forward. A fountain of knowledge and wisdom, he guides the team and pulls the strings to create
Power in Motion
Dylan combines vast product knowledge with years of
experience. He is our light at the end of
the tunnel displaying
Power in Motion
NATALIE CHRISTIE THE TALKER!
Natalie makes sure the whole operation runs at a
smooth, safe and successful pace. Keeping us in
line with
Power in Motion.
SO WHAT MAKES US MOVE WITH POWER?